Cefalù: "Kalura" beach, unique in the world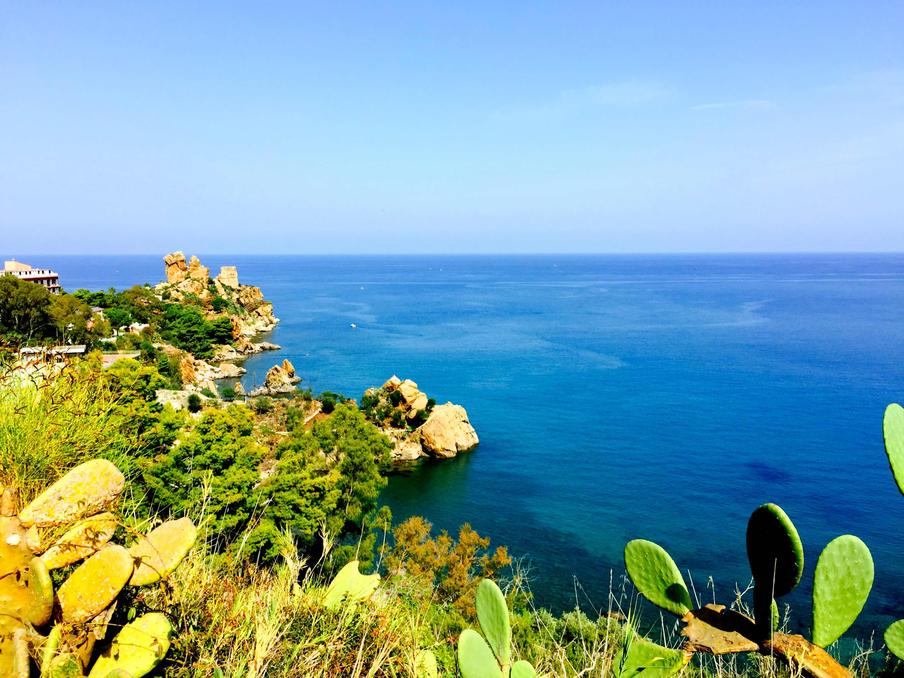 "Kalura" beach defined by industry experts, as the beach with unique characteristics in the world.
Overlooking the sea it is located in the zone called "Calura" in Cefalu, Sicily. It is hard to find but you can not miss this lovely place.
Immersed in an environment characterized by a typical mediterranean vegetation, composed of desert plants, prickly pears and pine trees, it is in space between the rocks with the unique and unmistakable shape.
The beach is composed by pebbles mixed with a small portion of sand. You can access by a very steep staircase.
Near the shoreline the suggestive rocks shapes and characteristic colors are the protagonists.
On days with high visibility you can see clearly on the horizon the "Eolie" islands: "Alicudi", "Filicudi", "Lipari" and "Vulcano".
The water temperature is above the average, and along the summer period the water is always very clear and you can see the sandy bottom up to ten meters deep.
Best place for snorkeling, canoeing and make the diving !.
It is advisable to go for a swim to take a look at the Saracen tower dating back to the mid sixteenth century located in the adjoining headland.
You can go there by boat, respecting the distance limit delineated by red buoys in the summer. In addition, when the wind blows from north-east is a good place to find shelter.
It is advisable to go in the morning because, its exposure to east, limiting sun exposure until five in the afternoon about.
In the months of May and September is undeveloped and is an excellent location for those seeking tranquility and relaxation.